Vocal Australia are creating our next
Collaboration Album featuring the best of Aussie A Cappella!
Has your group already recorded and completed one or more tracks? 
You can submit an unlimited number of songs for consideration for our Collaboration Album. 
SUBMIT ONE OR MORE TRACKS
You can submit an unlimited number of tracks for consideration for the album for FREE.
If your track is selected for the album you'll be required to pay either $147 (cover song) or $117 (original song) 
to cover mastering and administration costs to include your track on the album.
No mash-ups or medleys allowed.
If your track doesn't make our short list for consideration we'll let you know as soon as we've listened to it so you have as much time as possible to re-work the track to increase the production quality and give it a better chance of being selected. 
There is no closing date for track submissions as we'll be making further volumes and your track will be considered for future albums. 

We can't wait to hear your voices again!
WANT TO BE FEATURED WITH THE BEST?
Submit an unlimited number of tracks for consideration for our next Collaboration Album! 
COMPLETE THE FORM BELOW
LINK TO TRACKS

Please label each track as follows:

Song title – Your group's name (eg. All Night Long – Suade)

Place all the tracks for consideration into a folder (Google Drive or Dropbox).

Label this folder with your group's name. (eg. Suade)

Add a shareable link to this folder in the form below so we can hear your tracks. 
Fill out the registration form below.
If you've haven't finished recording your tracks and want to take your track to the next level then head to our Recording Project Page.
WANT TO GUARANTEE YOU'RE ON THE ALBUM?
Take your track to the next level with our Recording Services! 
ENQUIRE NOW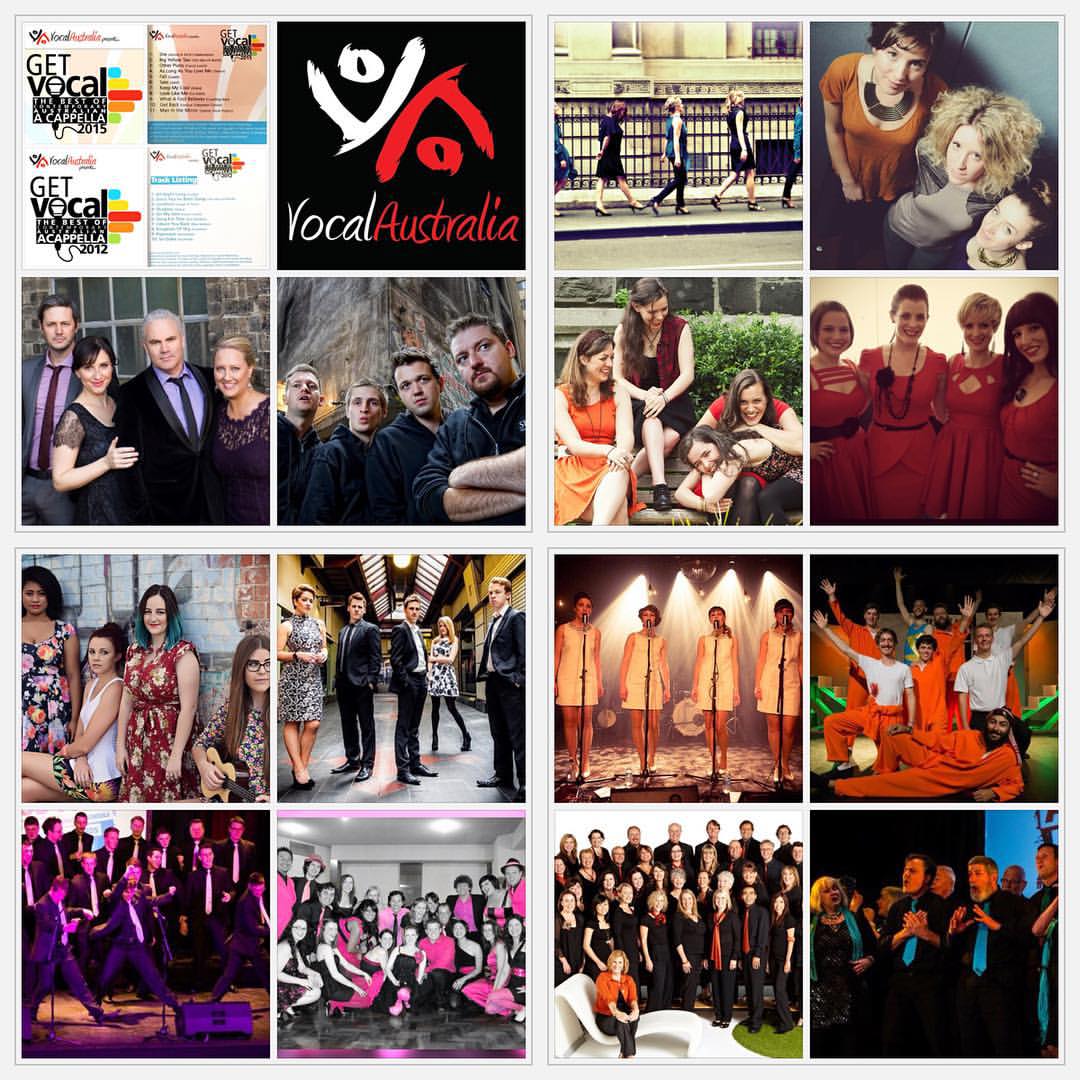 "Check out these great Aussie a cappella groups featured with us on the GET VOCAL compilation albums."
THE IDEA OF NORTH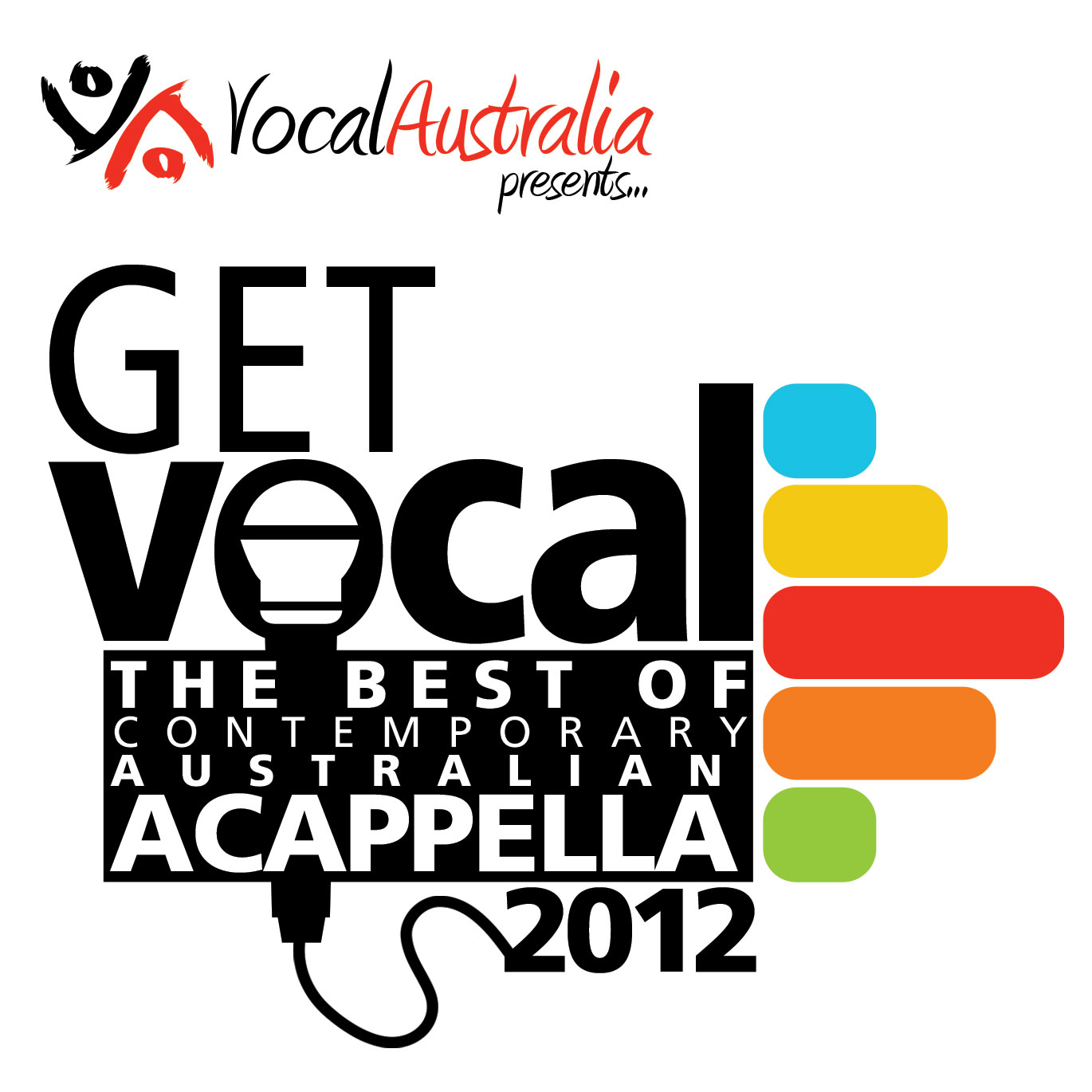 "Vocal Australia are AMAZING supporters of us, and they have been for years! Pretty much since we started writing together.... They have collated an awesome compilation album for lovers of a cappella and yes, we are on it. We are lucky enough to feature on this amazing album of vocal talent!"
ALUKA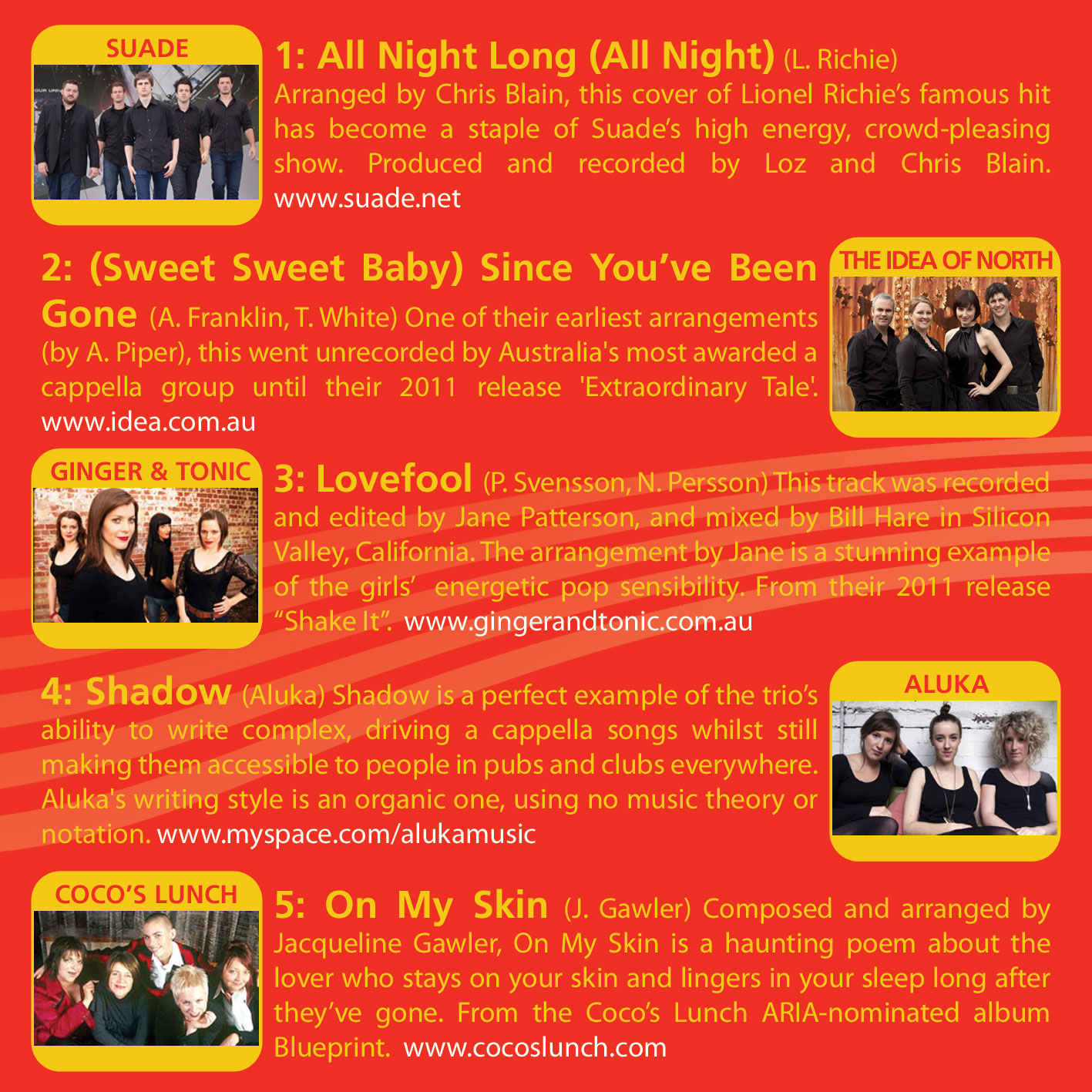 "Coco's Lunch was lucky enough to have our new single Other Plans featured on it!! The album features heaps of amazing Australian vocal groups and is a perfect gift to buy your family and friends, as well as support Aussie A Cappella"
COCO'S LUNCH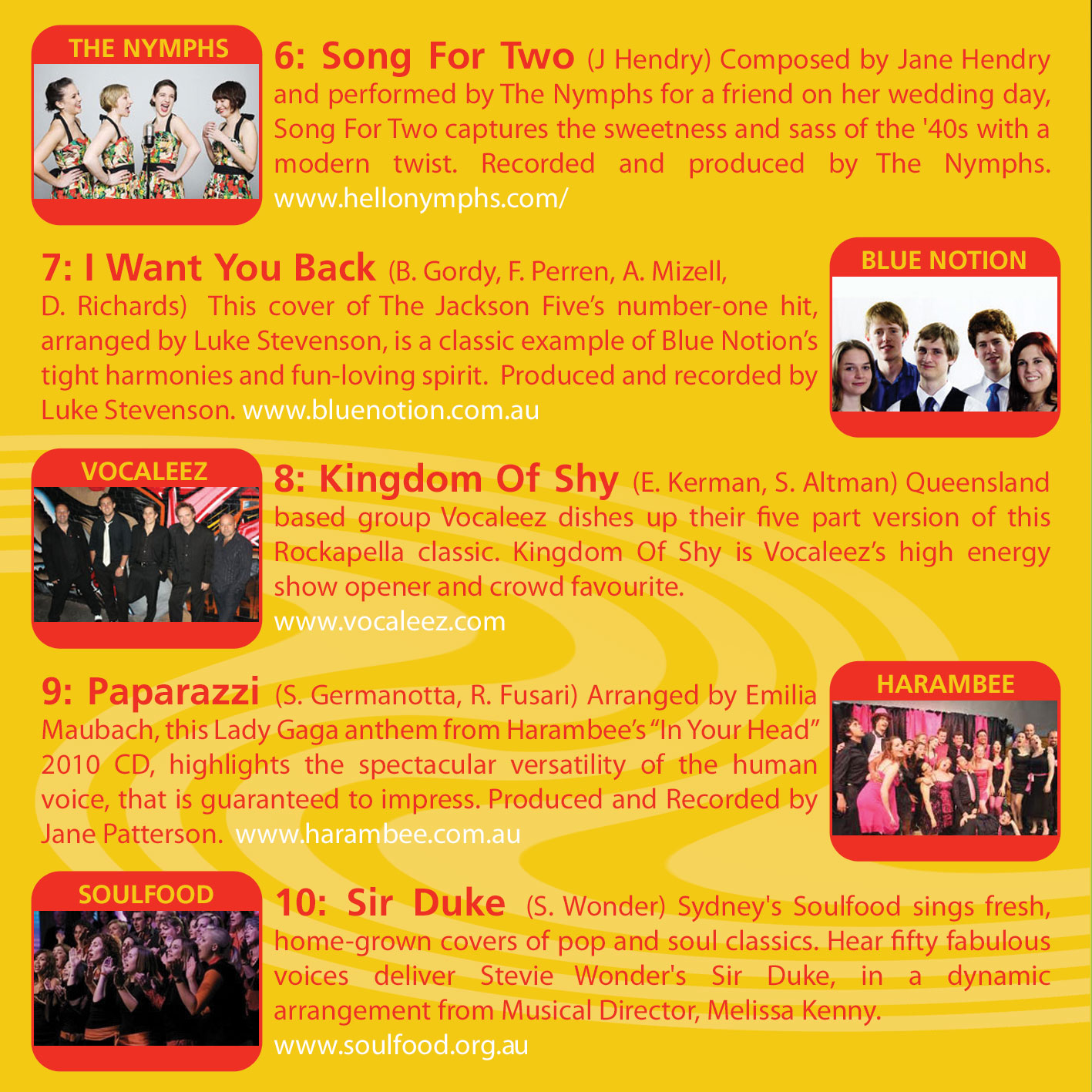 "The Australian A Cappella scene is vibrant and filled with great talent, and these two CD's showcase some of the best of the genre."
CO-CHEOL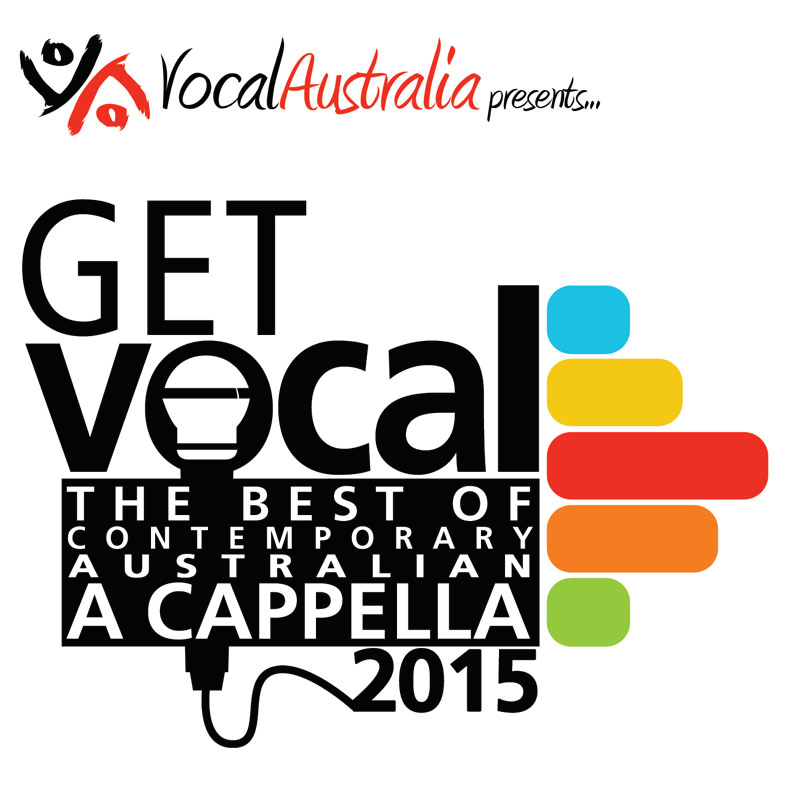 "Check out Vocal Australia's GET VOCAL 2015 compilation. It's the only way you'll hear the studio mix of our Presets cover 'Fall'".
SUADE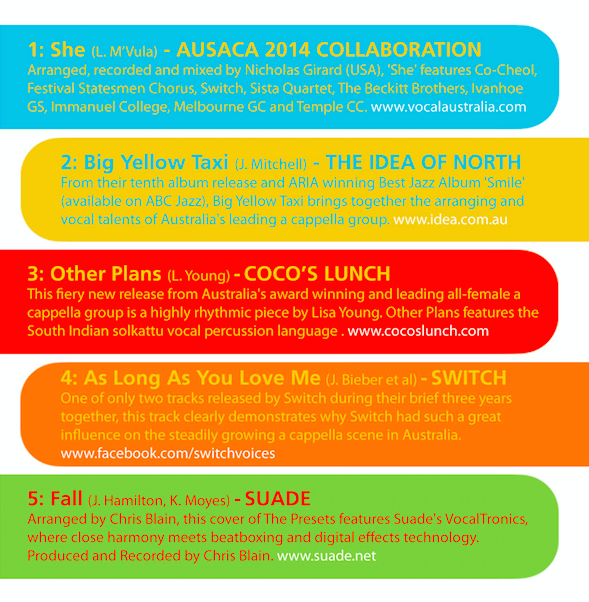 "We're so proud that our voices are included in a track of Get Vocal produced by Vocal Australia! You can hear us in the haunting backing vocal of the track 'She'. Congratulations to all the super groups featured on this CD!"
SISTA QUARTET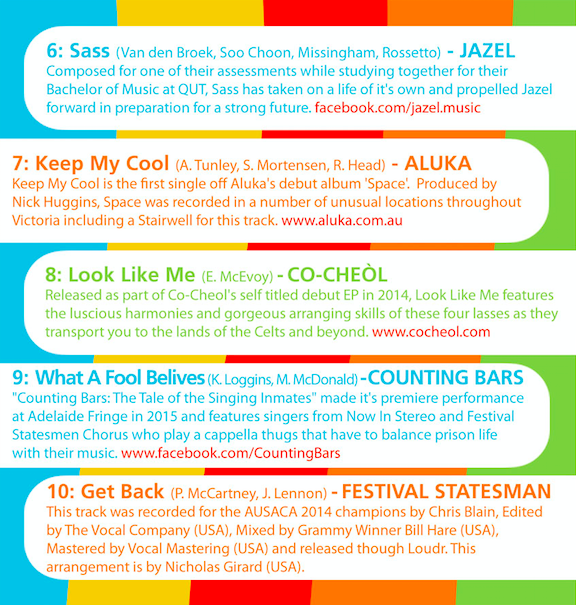 "We're super excited to be on a Vocal Australia Compilation Album!! Along side Australia's best contemporary A Capella! Our awesome single 'Get Back' is featured along with the best a cappella groups in the country. This was all thanks to Vocal Australia, after we were crowned National A Capella Champions."
FESTIVAL STATESMEN CHORUS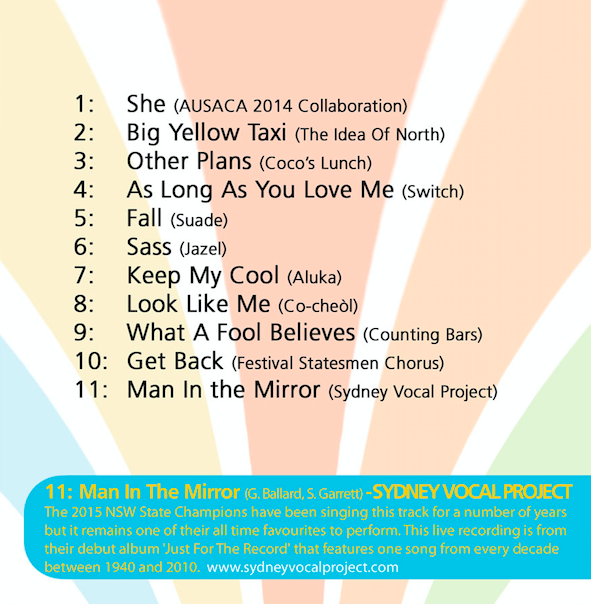 "We feature on the 2015 version of the GET VOCAL contemporary Aussie only a cappella album. A rare find indeed for your a cappella collection."
SYDNEY VOCAL PROJECT