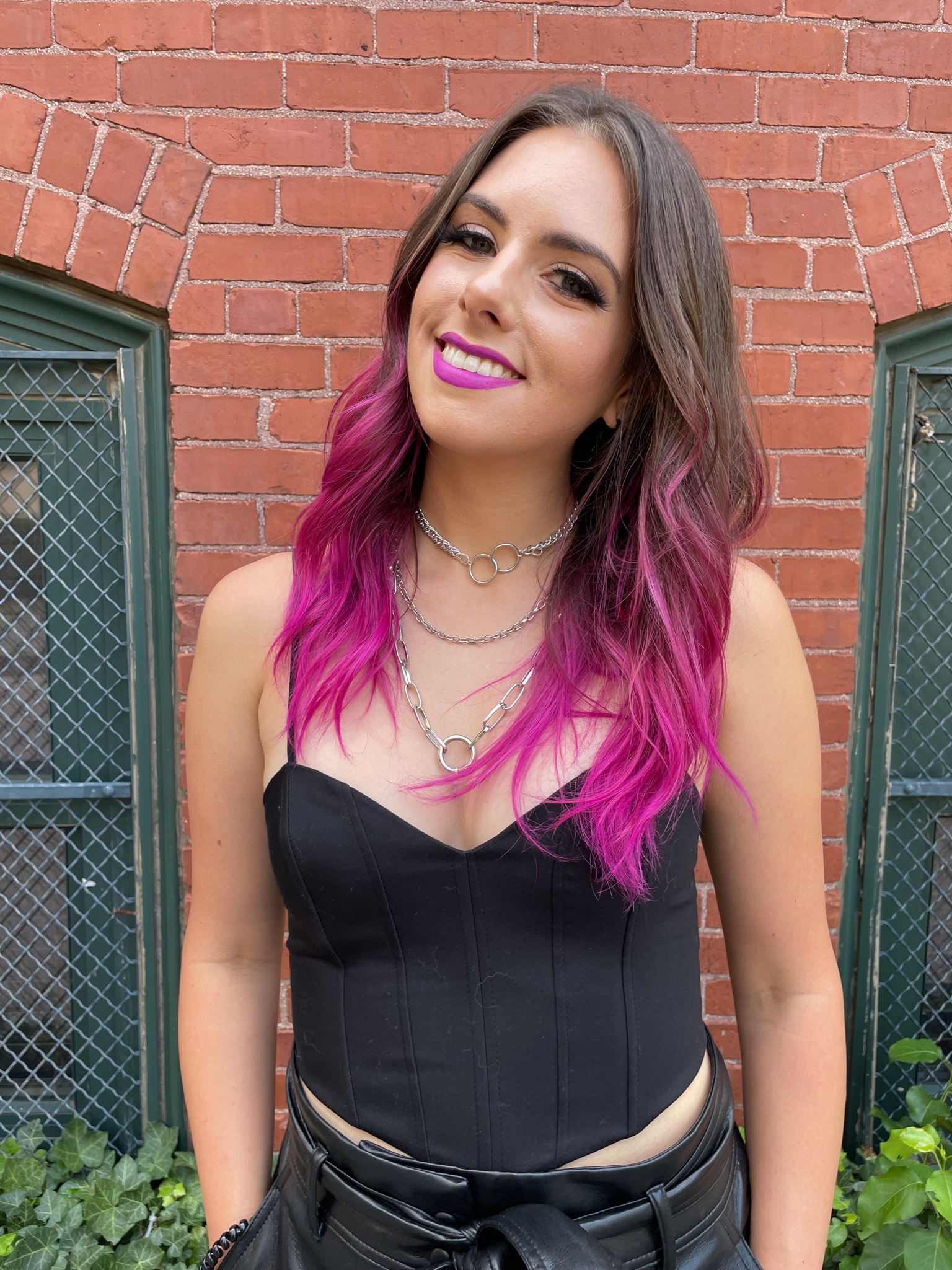 AUSACA 2022 JUDGE
Mel Daneke is a contemporary performer, arranger, producer, and educator. Mel graduated from Ithaca College in December of 2013 with a B.M. in Vocal Performance, minor in Audio Production, and also studied Music Education. She's traveled to Germany performing in the International Performing Arts Institute to further her performance training. While at school, Mel directed Ithaca College's female identifying a cappella group, Premium Blend.
Mel currently performs with two internationally renowned and award winning vocal band. Musae (Beatboxer + DJ) and Six Appeal (singer). She's traveled extensively headlining and performing at festivals in Hong Kong, Taiwan, London, Edinburgh, Paris, Germany, and all over the United States. Her performances and CARA-nominated production has appeared on compilations like Sing, BOHSA, Voices Only, and Voices Only Forte. She regularly drums and sings with Austin Samba – a Brazilian drum and dance community ensemble. 
Mel is a master at crafting sounds produced from the human voice. Her production work stems from a love of percussion and vocal music. Mel's work has won over 25 Contemporary A Cappella Awards, 15 A Cappella Video Awards, and continues to be recognized as a member of The Recording Academy.
Mel's passion for music continues through teaching and sharing her musical knowledge. With an extensive knowledge of vocal techniques and pedagogy, she specializes in in-studio coaching and masterclasses. Her workshops ("Exploring the Voice", "Vocal Percussion", "Bodymind Awareness") and masterclasses have been featured at Boston Sings Festival, SoJam A Cappella Festival, Kettering A Cappella Festival, Sing! Texas, UK Voices Festival, New Jersey A Cappella Festival, the National A Cappella Convention, and NJ American Choral Directors Association (NJ ACDA).